Client: RED Audio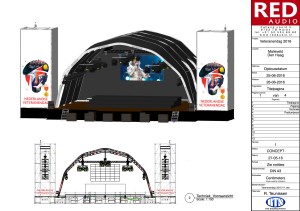 In 2016, as every year, the Veterans day concert took place on the Malieveld in the Hague.
When RED Audio was asked to take on the complete technical production for this edition, they realised that all elements would have to placed into the drawings.
RTN Showsupport combined all the plans for rigging, lights, staging and sound whereby certain bottlenecks could be dealt with upfront.
This all resulted in an easier and faster setup on location.