Client: Viewpoint Productions
It's been some time ago, but this was a production zich was very dear to us.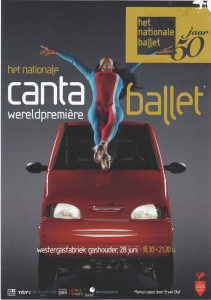 In the Gashouder venue in Amsterdam, 50 disabled drivers in their Canta cars, together with the Dutch National Ballet danced out their skin.
With this project they wished to build a bridge between the well-abled dancers and the Canta owners with their various forms of handicaps..
RTN Showsupport advised, drafted all elements up to the centimeter and supplied the stage managers for this ones in a lifetime achievement.